Our Services: From Custom Home Design to Commercial Roofing and Framing and More
At Amistad Homes LLC, we specialize in custom home building that brings your dream home to life. With four decades years of experience, our team of experts works closely with you to understand your vision and create a home that reflects your unique style and needs. From start to finish, we handle every aspect of the construction process, ensuring attention to detail and superior craftsmanship. We pride ourselves on delivering homes and commercial buildings that exceed expectations and provide lasting comfort and satisfaction.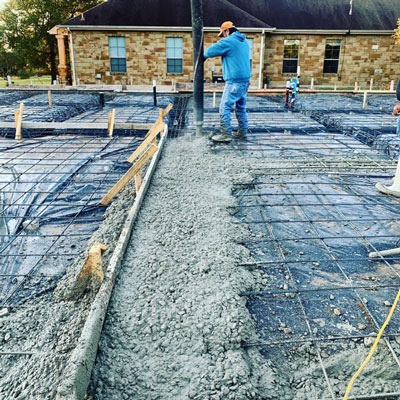 Custom Home Design
Our custom home design service is tailored to your individual preferences and lifestyle. We collaborate with you to design a home that maximizes functionality and aesthetics. Our experienced designers create innovative and practical layouts that optimize space utilization and flow. From selecting materials to incorporating personalized features, we strive to make your dream home a reality. With our expertise and your vision, we transform ideas into stunning designs that inspire.
Home Additions
Whether you need extra space for a growing family or want to enhance your current living environment, our home addition services have got you covered. Our skilled team works closely with you to understand your requirements and seamlessly integrate the new addition with your existing home. From expanding living areas to adding bedrooms, bathrooms, or recreational spaces, we ensure a smooth construction process and impeccable craftsmanship, resulting in a seamless and beautiful transition.
Barndominiums
Apart from home additions and custom home design, our barndominiums combine the rustic charm of a barn with the modern amenities of a home. With our expertise in barndominium construction, we create stunning and functional spaces that blend style, practicality, and durability. Whether you envision an open-concept layout, spacious workshop, or combined living and working space, we have the knowledge and skills to bring your barndominium dreams to life.
Metal Building Construction
If you're in need of a durable, cost-effective structure for your commercial or residential needs, our metal building construction service is the perfect solution. We specialize in constructing high-quality metal buildings that are versatile, energy-efficient, and built to last. From storage facilities and workshops to garages and retail spaces, we tailor our designs to your specific requirements, ensuring efficient use of space and meticulous attention to detail.
New Home Construction
As a professional home construction company, we not only offer custom home design but also offer new home construction services that embody quality, craftsmanship, and attention to detail. We collaborate closely with you throughout the process, from initial planning to final touches, to create a home that suits your preferences and exceeds your expectations. Our experienced team handles all aspects of the construction, ensuring timely completion and superior workmanship. Trust us to build your new home with the care and expertise it deserves.
Financing
If you need to finance your home with end-note construction financing or an end-note mortgage, Amistad Homes LLC is here to assist you. We understand that building or purchasing a new home is an exciting endeavor, and our one-time closing option simplifies the financing process. With our expertise in construction financing, we can guide you through the loan application and approval process, ensuring a seamless transition from construction to permanent financing. By choosing us, you can enjoy the convenience of a single closing and the peace of mind of knowing that your home financing is in reliable hands.
In addition to our comprehensive financing solutions, Amistad Homes LLC stands behind the quality of our work with industry-leading warranties. Our projects are backed by 10-year warranties on structural framing and concrete foundations, providing you with long-term assurance. Furthermore, we offer 2-year warranties on HVAC, plumbing, and electrical work, ensuring that your home is built to the highest standards and built to last. With our commitment to excellence and customer satisfaction, you can trust us to deliver a construction project that exceeds your expectations.
Contact Us
Are you ready to bring your dream home to life? Call us at (512) 750-8009 or email us at amistadhomes@gmail.com to discuss your custom home design or build project. We look forward to hearing from you and helping you turn your vision into a reality. Don't forget to follow us on Facebook to stay updated with Amistad Homes' promotions and the latest news from the industry.