Create Your Custom Home Design and Build Your Dream Home with Amistad Homes LLC
Amistad Homes LLC is your trusted partner in creating custom homes that are a true reflection of your vision. With 40 years of experience in home construction and custom home design, we are proud to be a family-owned and operated company serving Buda, TX and the surrounding areas. We take great pride in delivering professional, high-quality home construction solutions that exceed your expectations.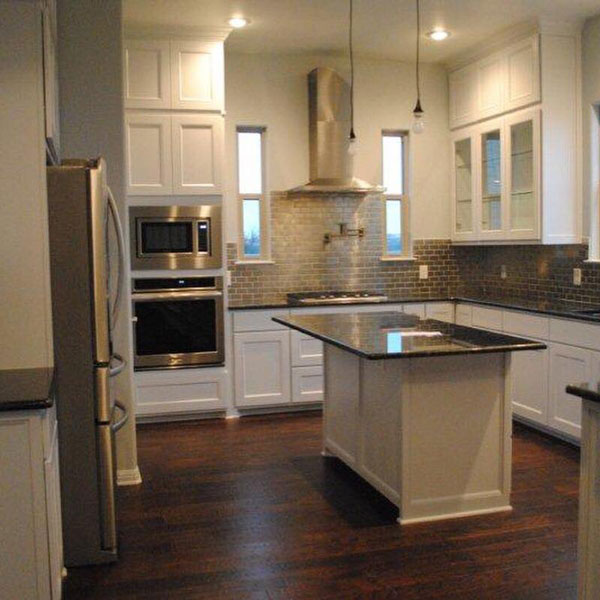 Our Custom Home Design and Building Process
Consultation: We begin by listening attentively to your ideas, desires, and requirements. We believe that every home should be unique and personalized to fit your lifestyle. During the consultation, we discuss your vision, budget, and timeline.
Design and Planning: Our skilled team of architects and designers will bring your vision to life. We work closely with you to create a custom home design that maximizes functionality and reflects your individual style. We consider every detail, ensuring your home is a perfect match for your needs.
Construction: Once the design is finalized, our experienced builders get to work. We utilize top-quality materials and employ industry-leading techniques to bring your dream home to life. We pay meticulous attention to detail at every stage, ensuring superior craftsmanship.
Quality Assurance: Your satisfaction is our top priority. We conduct rigorous quality checks throughout the construction process to ensure that your custom home meets our exacting standards. Our commitment to excellence guarantees a home that you can enjoy for years to come.
Why Choose Amistad Homes LLC?
Family-owned and operated with many years of experience
Fully insured and certified home construction company
VA-approved home builder
Personalized designs that suit your lifestyle
Superior craftsmanship and attention to detail
Contact Us Today for Your Custom Home Design and Build
Are you ready to turn your dream home into a reality? Give us a call at (512) 750-8009 or email us at amistadhomes@gmail.com. Our friendly team is ready to answer any questions you may have and guide you through the custom home-building process. For inspiration and updates, be sure to visit our Facebook page. Let's create a home that exceeds your expectations and captures your unique style.